Ginzkeyplatz 10/Floor 2, 5020 Salzburg, Austria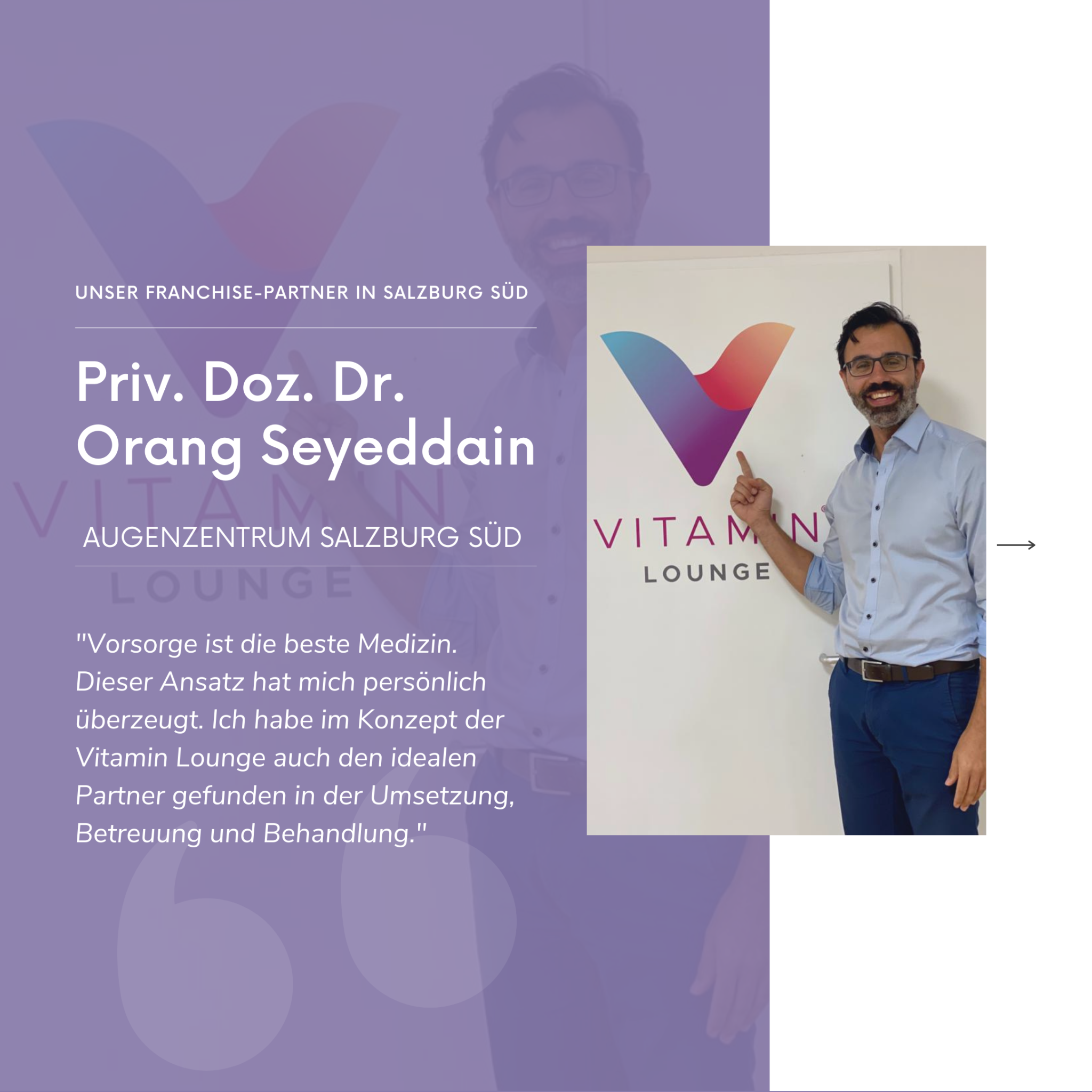 Vitamin Lounge Salzburg South
The Vitamin Lounge Salzburg Süd is located in the Augenzentrum Salzburg Süd, which our franchise partner Priv. Doz. Dr. Orang Seyeddain opened in 2018 at Ginzkeyplatz 10/Stock 2 in 5020 Salzburg.
Brucknerstraße 1a, 6020 Innsbruck, Austria
Monday – Friday: 9:00 – 17:00
The Vitamin Lounge Innsbruck is located in the renowned beauty clinic house of excellentbeauty, where our franchise partner Philipp Hasenöhrl has been managing director since January 2020.